Welcome to Energise Fitness
We are committed to assisting you with your health & wellbeing.
Now open with brand new premium gym kit from Life Fitness, Hammer Strength and ICG


New Gym Design & Kit!
Axiom Strength Range and Integrity S Base with Discover SE3HD Console
Integrated MyZone
Fully Connected with Apple, HDTV, Netflix, Spotify and YouTube.
Life Fitness On Demand Workouts
Functional Zone
Drop in and meet one of the team, we are here to help you achieve a healthier you!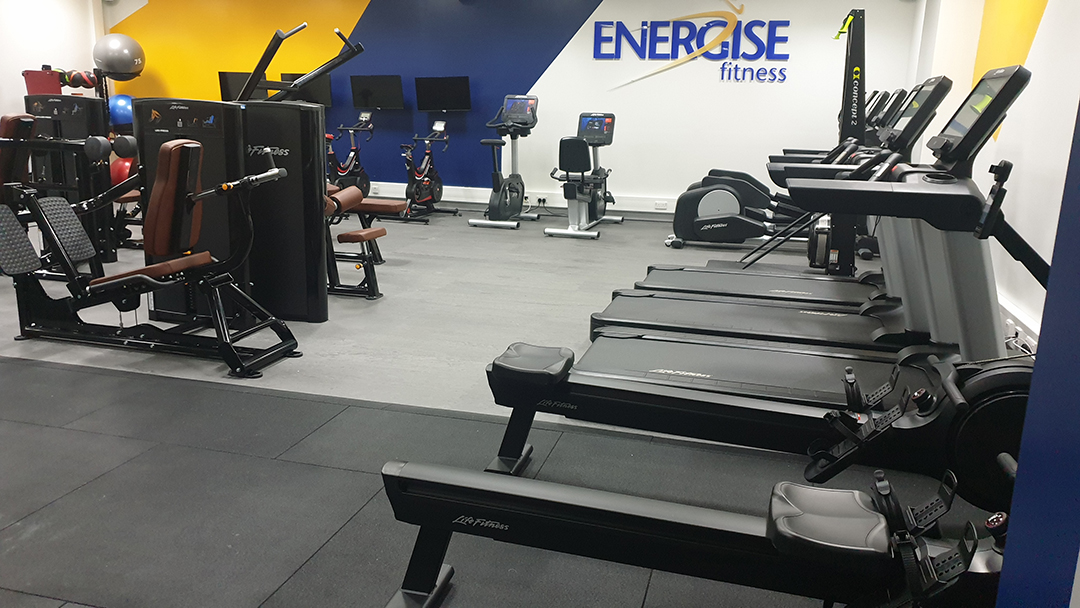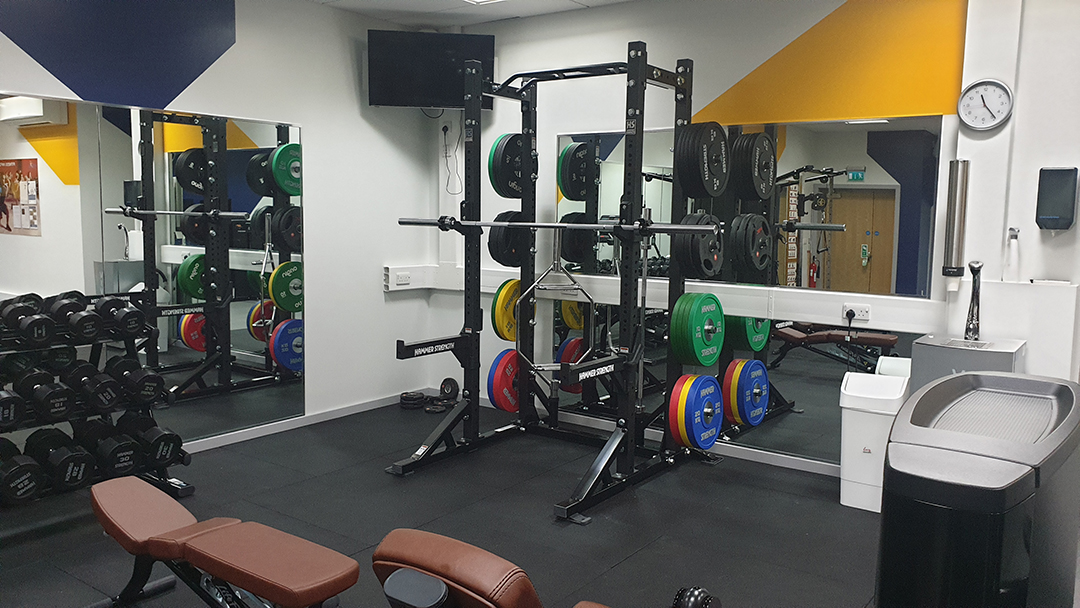 If you're ready to join Energise Fitness you can join online today. If you have any questions before joining, don't hesitate to contact us.
Unsure How to Book?
Visit our

 

booking website.
Click on register and link.
Enter the details that the page requires (email/password etc.).
You should then receive a confirmation email.
Click on the link sent in the email.
Enter the details that the page requests.
From the 'My Account' screen you can make a booking, view/amend a booking and view the class timetable.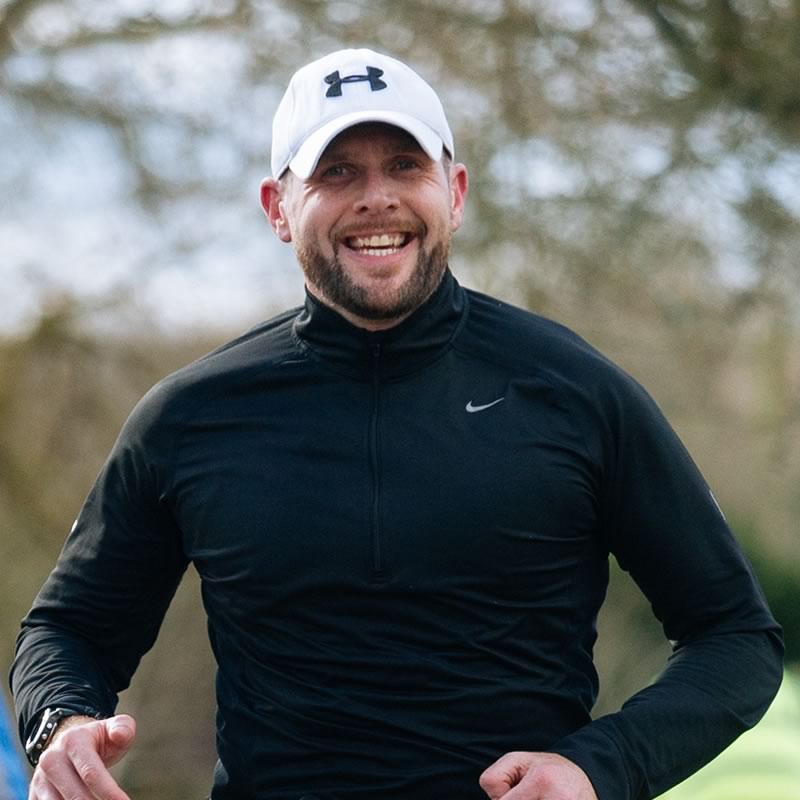 Will Arnold
Biography
I can honestly say Fitness, Health and Well-being is my life! I have now been involved in sport and fitness since I was 10 years old, through the years being lucky to play rugby and competing in Martial at GB level.
I have been working within fitness industry for nearly 20 years but still find it a fun and challenging area to work in, learning something new every day.
I personally look to challenge myself physically and mentally whenever possible and over the years I have completed many different events from OCR's like Tough Guy, Tough Mudder, The Nuts Challenge to multi day Ultra Marathons and 24hr endurance road & MTB races.
I am now competing in long distance Triathlons and have now completed 2x Iroman70.3 and 2x Full Ironman races.
Qualifications
Level 3 Personal Trainer + Advanced Instruction
Level 2 Gym Instructor
Advanced Nutrition and Weight Management
Torso/ Core Stability Instructor
Postural Analysis and Correction
Boxercise Instructor
Kick-Boxercise Instructor
Mauy Thai Boxing Instructor
BTA WTF Tae Kwon-do Instructor
Kick and Boxing Instructor
Extreme Kettlebell Instructor
Advanced Dynamic Dumbell Instructor
PumpFX Instructor
FightFX Instructor
TrainFitness T3 Blast/Shred/Sprint/Swing
TrainFitness Advance Stretching
Circuit Instructor
Indoor Group Cycling Instructor
TRX Suspension Instructor
TRX Rip Instructor
Insanity Instructor
PiYo Instructor
Pre & Post Natal Specialist
First Aid & Defib
Specialist Area(s)
Mixed Martial Arts & Self Defence, Advanced Nutrition, Biomechanics, Functional Movement, Postural Assessment and Correction, Endurance Sports & Conditioning and Injury Prevention and Recovery.
Philosophy
"Where there is a Will there is a way"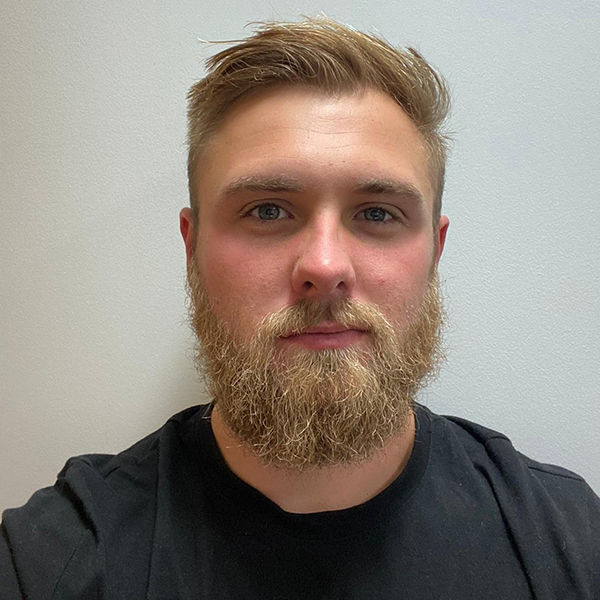 Brendon Coe
Biography
Health and Fitness is my passion. I have been in the fitness industry for 5 years and had the pleasure to coach and train alongside people from many different sporting backgrounds from extreme sports through to rehabilitation.
I come from a gymnastic background however strength training is where I truly feel at home. I love helping people strive towards there goals whether it be chasing down a new personal best or transforming their physique.
Qualifications
Level 2 – Gym Instructor
Level 3 – Personal Trainer
Covid Rehabilitation Coach
Specialist Area(s)
Strength training
Philosophy
"Do the things today others won't, so tomorrow you can do the things others can't'"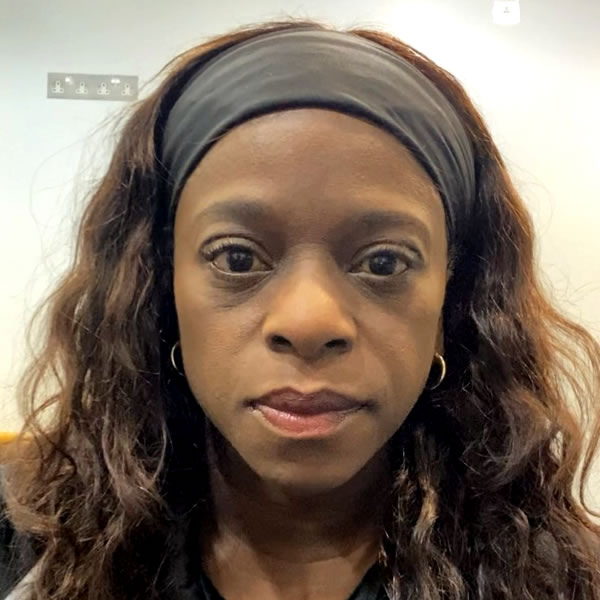 Bernadette Bostic
Biography
I came to the fitness industry later in life after trying to lose the baby weight after having my son.
I decided that I wanted to then help others who were struggling to achieve their goals. That was now over 15 years ago and I have consistently been learning more skills and keeping up to date within the industry.
I do like to challenge myself, stepping out of my comfort zone, so I have run a marathon and participated in a bodybuilding competition as well as smaller road races over the years.
Volunteering at the YMCA on their GP Referral scheme has allowed me to work with people with health conditions where exercise was crucial to managing various conditions and enabling them to perform basic daily tasks.
Qualifications
Level 2 Gym instructor
Level 3 Advanced instructor/Personal Trainer
Level 3 Pilates matwork instructor
Level 3 GP Referral Instructor
Level 3 Pre & Postnatal instructor
Level 3 Weight Management
Group cycling instructor
Circuit instructor
Specialist Area(s)
Using Pilates to improve posture and strength
Weight training
Philosophy
"Everything starts with that first step.
Keep going, consistency is key!'"

BAT Southampton
Regents Park Rd,
Southampton
SO15 8TL
Find us with what3words: ///dine.glass.mugs